Felseralm - My youth hotel in Obertauern

The Feel-Good Hotel for youth, students and families.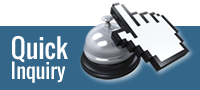 Summer and winter - 1650m freedom. "At the top, where the world is at its best!" Ideal for skiing, sport & experience, seminar and relaxation! Your youth hostel offers snow safety and winter fun in Obertauern.

We are always available to answer any questions you may have or respond to requests.

Either by phone on +43(0)64 56 / 72 03 or directly as a booking inquiry.
We will advise you!